Stunning New Venue with a Sound Limiter :(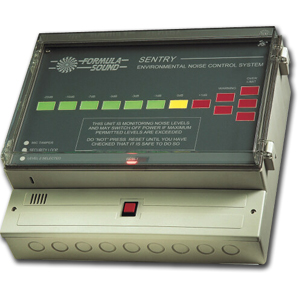 Around a year ago, I heard about a new wedding venue that is being set up just 10 minutes down the road from where I live. A week or so later, I had a booking for a wedding at this new venue, and I was able to meet up with the couple on the grand opening day of the venue. It was a converted barn and was stunning.
It was then I learned about its sound limiter, and my heart sank.
I have written before about the issue with sound limiters, and the trouble they cause.
After a conversation with the venue management, I learned that the limiter was set to 95.2db, which is just about workable. I have found that at that level, you can play at a reasonable volume level with a little bit of headroom for some guest clapping and singing. I still warned the couple about the limiter and what it may mean, which they understood.
Fast forward to around a couple of days before the booking, and I get a call from the venue's owner, who wanted to let me know about the limiter and noise restrictions they have in place. It is then I learned that the local council had lowered the limiter threshold to 85db. It was apparent that, despite having the limiter in place, local residents had still been complaining about the noise, and the local council took action by lowering the limit.
Now, if you were to play music at 85db in an empty room, it sounds quite loud. But add anything else into that, such as, say 30 people clapping, cheering or singing…and you are well over it.
On the night, I managed to keep the music volume under control. The one and only time the limiter cut my power was while I was concentrating getting the next track cued up, and a group had gathered and were singing along to the music. It was impossible to build up the atmosphere because I knew, as soon as I got any momentum, and guests got up to dance and sing, the power would be cut and everything would come to a stop.
Fortunately, it was a lovely warm summers evening, and the bride and groom were having lots of fun interacting with their guests outside.