Event Audio/Visual Hire Services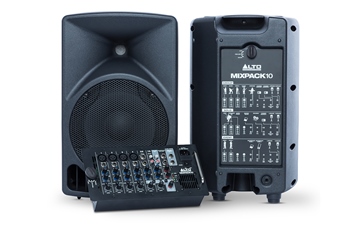 Organising an event?....then choose us to help with your Audio Visual needs.
If you are having a party, running a training course, holding a seminar, or even orginising a larger event such as a village fate or bonfire night, then we can help you with your audio visual needs. You can hire public address systems to ensure that you get heard or play music, as well as projectors and large LCD screens to help get your message accross.
You can either choose to 'dry hire' the gear you need, or we can stay with you thoughout your event to help operate it. Don't worry if you are not sure what you need, simply get in touch and tell us about your event, and we will put together a bespoke hire package for you which suitable for your event.
Our hire stock includes speakers, amplifiers, mixers, wired and wireless microphone, projectors, projector screens and large LCD screens.
Example PA Hire Package
Tapco Thump active speakers or Yamaha Stagepas system, speaker stands, mini-mixer and a wired microphone.
Perfect for speeches or background music for a small group.
From £95.00
including Delivery and Collection
Example LED/LCD Screen Hire
55" LED screen mounted on a trolley.
Perfect for displaying photos, videos or your powerpoint slides.
From £125.00
including Delivery and Collection