Virtual Presentation and Streaming Services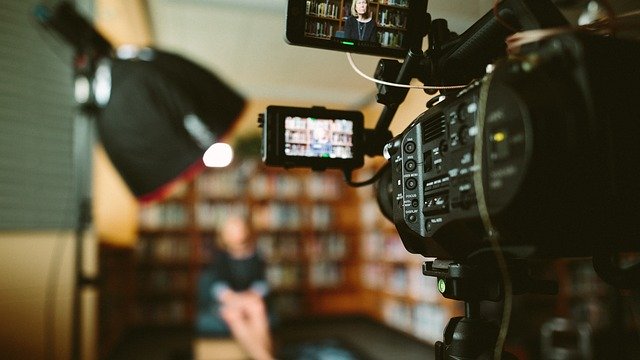 Got an important virtual presentation coming up and worried it won't all work on the day?...let us help.
If you are giving a virtual presentation, you want to be focused on the content of your presentation. The last thing you want to think about is technical issues on the day, and having people go away from your presentation, thinking more about the problems you had rather than the substance of your message. So let us take the technical burden away from you, with our new Virtual Presentation Package.
First off, our Virtual Presentation Package brings in a professional-grade Sony HDV camera, studio lights and microphone to make sure you look great, and the sound is clear. If you want a virtual background, then we'll bring a proper green-screen to help achieve the perfect effect.
A common requirement of virtual presentations is the need to share your screen so others can see your presentation. Instead of having to battle with the software trying to share the right window or screen, we'll manage it for you and make sure the right screen is shared at the right time. If you prefer, we can put a large LCD screen in the shot so it may well not be necessary to share your screen.
Finally, we'll do what we can to make sure your presentation isn't interrupted by internet connectivity issues. Using hard-wired internet connection where possible and carrying a backup connection method if the first fails.
Our virtual presentation package starts from £149.00, which covers upto 2-hours 'broadcast' time on platforms including Zoom, Teams, Skype, Youtube, Facebook Live and others. Get in touch to book today.
Contact Us